Shushtar Hydraulic System: The Oldest Engineering Masterpiece in World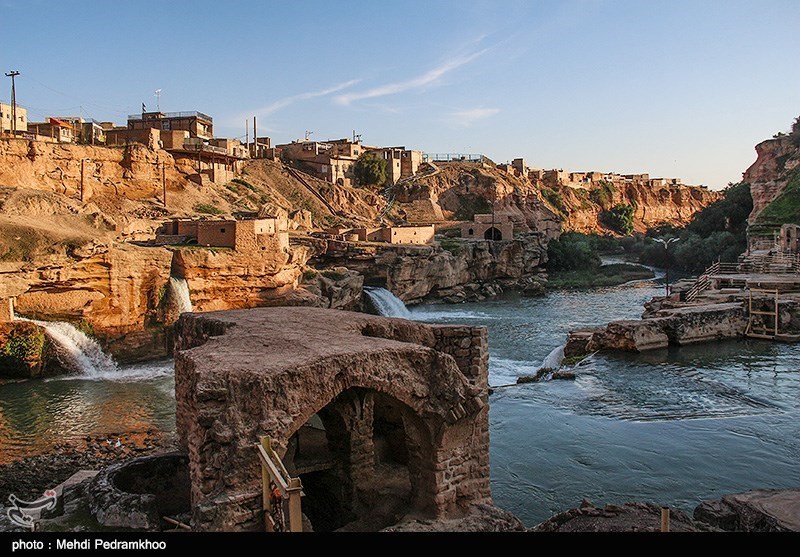 TEHRAN (Tasnim) - The Shushtar Historical Hydraulic System dates back to the 3rd century CE and includes parts that are datable to the 5th century BC.
The hydraulic system, which has been described as an advanced industrial complex that existed long before the 18th century Industrial Revolution in Europe, consists of a network of weir bridges, dams, water channels, watermills, rivers, and moats as well as a castle which was the center controlling the system's operation.
The oldest parts of the system date back to the Achaemenid era (550-330 BC) and include a manmade river known as Gargar Channel and Salasel Castle, which is the operation brain of the entire Hydraulic System. Salasel Castle not only controlled the operation flow of the water system but was also part of the defenses of Shushtar city.
In later periods, the castle was expanded to include a bakery, stables, barracks, guardrooms, a bath, a kitchen area, and several courtyards and became the residence of the Governor of Khuzestan Province.
Several weir bridges were built over Gargar Channel most notably the Sassanid (224–651 CE) Gargar Weir Bridge, Band-e Mahi Bazan or Fishing Dam, and the Sassanid Borj-e Ayar or Ayar Tower Dam.
The most famous of the bridges of the system is Band-e Kaiser also known as the Shadorvan Weir Bridge, which was built by Roman soldiers and engineers who were taken into captivity along with Emperor Valerian (reign 253–260 CE) after his defeat by Shapur I (241-272 CE).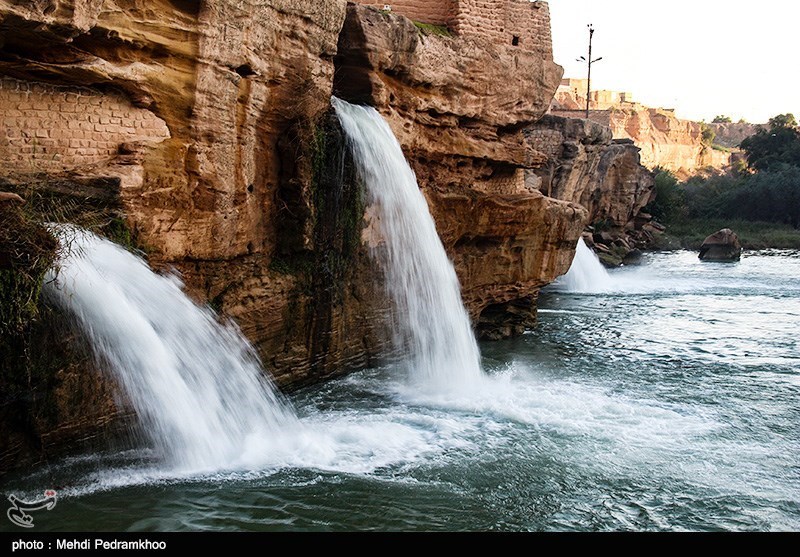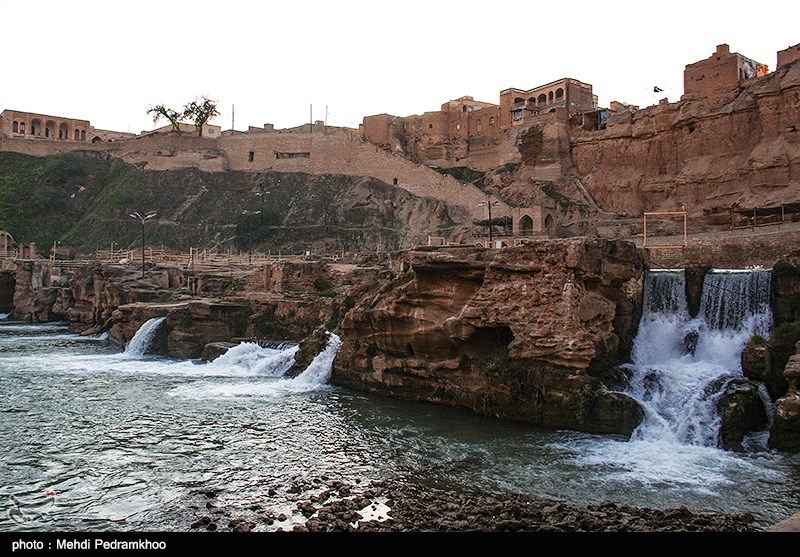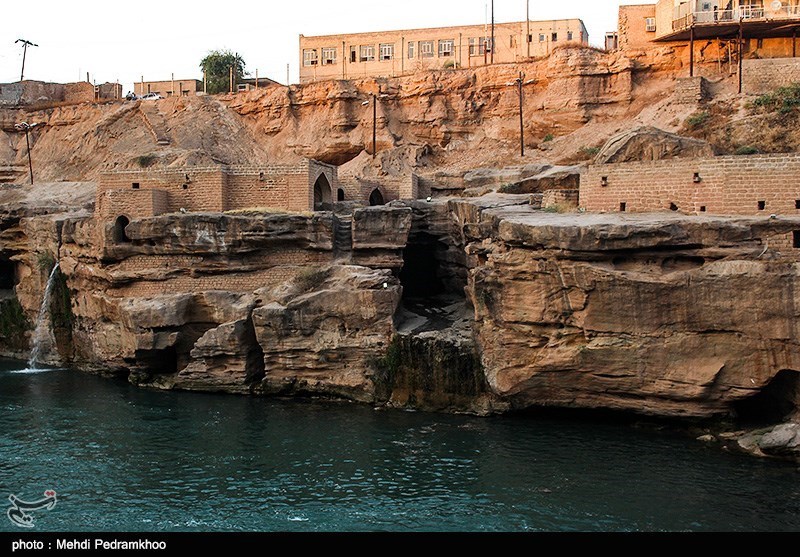 Band-e Mizan, which means Adjustment Dam in the Persian language, is another structure attributed to Shapur I, which divides the water from Karoun River between its two branches Gargar and Shoteit.
Lashkar Weir Bridge is one of the best maintained Sassanid bridges in Iran. This bridge, which is constructed with Sarooj (mix of lime and clay) and sandstone, played a critical role in connecting Shushtar to the villages south of the city and channeling water to the watermills located on its southern side, which once met the flour demands of the inhabitants of nearby areas.
Band-e Sharabdar or Wine Dam, named after the many grape orchards in its proximity, is another Sassanid structure located between Lashkar Weir Bridge and Band-e Mahi Bazan.
During the Qajar era (1785–1925) a tower was erected near Band-e Mizan and the Karoun River which has come to be known as Pavilion Tower (Borj-e Kolah Farangi). Locals believe it was built over an older structure which was a watchtower used by the Shapur I to oversee the building of the old bridges of the Shushtar hydraulic system.
The system, which has been described by UNESCO as a masterpiece of creative genius, was registered as a World Heritage Site in 2009.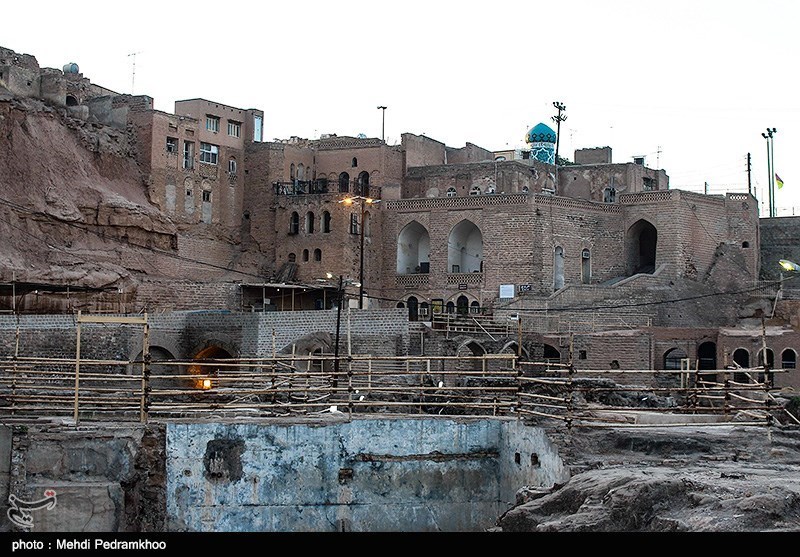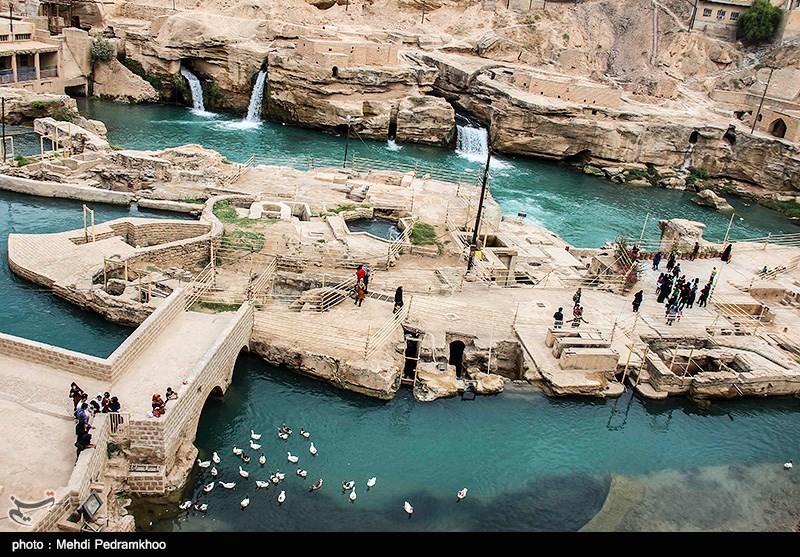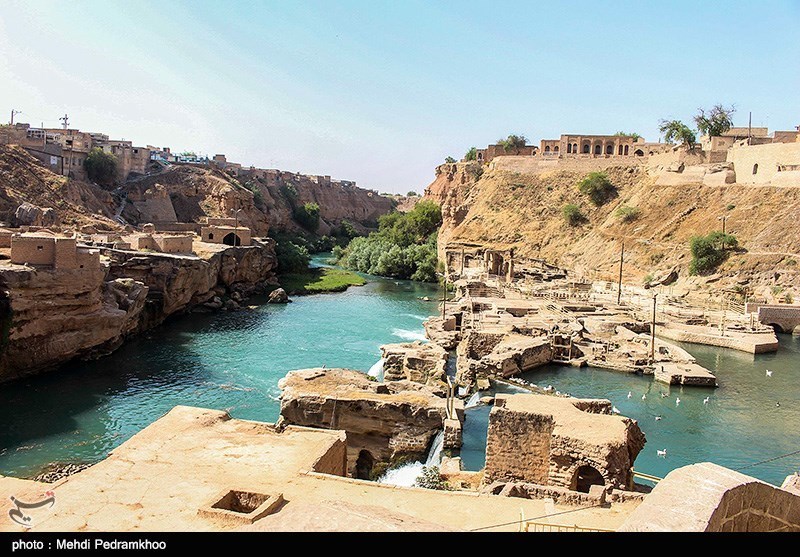 Source: Toiran.com