Iran's New Army Chief Says Israel Won't Exist in 25 Years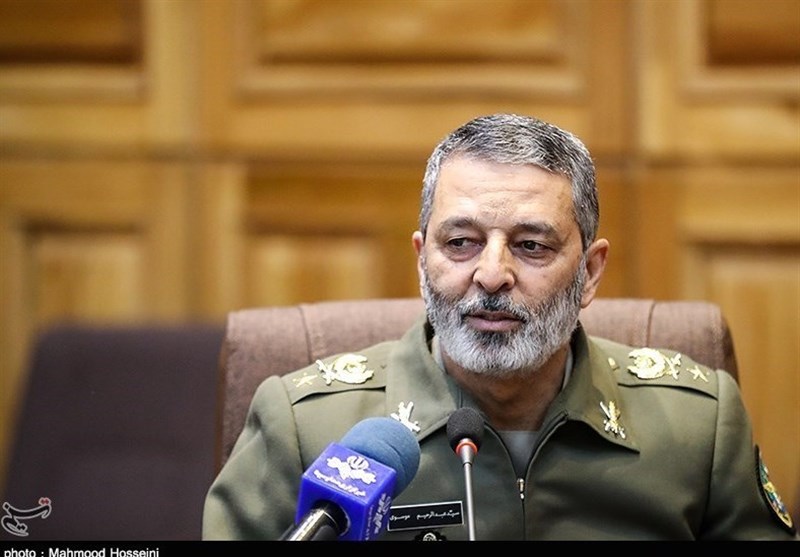 TEHRAN (Tasnim) – The Zionist regime of Israel would not exist in 25 years, Iran's Army Commander Major General Abdolrahim Mousavi said, reminding the enemies that Iran will be the side who decides how to end the war if a military offensive breaks out against the country.
Speaking at a cultural event in the city of Qom on Thursday evening, the new Iranian Army chief said the acts of devotion by martyrs like Mohsen Hojaji would prevent the Tel Aviv regime from witnessing the next 25 years.
Hojaji was a member of the Iranian advisory support team in Syria who was taken captive by the Daesh (ISIL) Takfiri group near the Iraqi border earlier this month and beheaded two days later.
Elsewhere in his comment, Major General Mousavi described Iran as a symbol of resistance against the global hegemony, saying the world has now realized that it is impossible to try military engagement with Iran.
A country might decide to wage a war against Iran, but it should be mindful that Iran will be deciding how to end it and will shape the result of that war, the top commander warned.
In relevant comment back in May, Leader of the Islamic Revolution Ayatollah Seyed Ali Khamenei cautioned the adversaries against the "harsh reaction" they will have to suffer in case of any offense against Iran, stressing that the era of hit and run is over.
"The enemies should know that if they come up with the idea of an act of aggression against Iran, they will face a harsh reaction," Imam Khamenei said.
The Leader reiterated that the era of hit and run has ended, reminding the enemies that they might begin a war against Iran, but the decision to end it would not be theirs.