Iran's President Warns UK against Sparking Insecurity after Tanker Seizure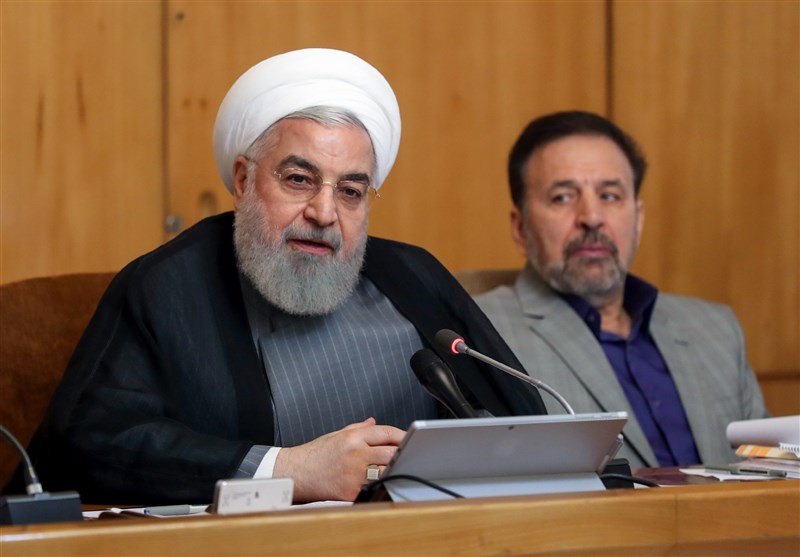 TEHRAN (Tasnim) – Iranian President Hassan Rouhani cautioned the UK government against the consequences of triggering insecurity by capturing an Iranian supertanker in international waters.
In an address to a Wednesday meeting of cabinet of ministers, Rouhani lashed out at Britain for working as a US proxy in the seizure of Iran's oil tanker Grace 1 near Gibraltar.
The UK has made a "very despicable and wrong" move to seize the Iranian ship, he added.
"We should all try to ensure full security for shipping lines across the world, and I warn the British that you have initiated insecurity and you will understand its consequences later," the president added.
Rouhani emphasized that Iran's supertanker has been seized unlawfully, because the British control over Gibraltar, which belongs to Spain, is an act of occupation.
"An occupier government (UK) that is illegally present in that region (Gibraltar) has taken such a despicable measure (to seize Iran's vessel), while the people of Spain also abominate the UK move," he added.
Britain may have been ordered by the US or by the so-called B-Team to capture the Iranian oil tanker, Rouhani said, adding that the internal situation in the UK is chaotic and there is no stable government or parliament there.
"Despite such bewilderment and confusion (in the UK), the seizure of the Iranian oil tanker was a stupid action," Rouhani stated.
Elsewhere in his remarks, Rouhani denounced the American paradoxical policies, deploring the US government that has scrapped the 2015 nuclear deal for voicing concern about a reduction in Iran's commitments to the agreement.
This is a "ridiculous story" that the US has called for an extraordinary session of the IAEA Board of Governors over Iran's new decisions, the president said, stressing that such conduct is rare in the world history of politics.
Iran and the Group 5+1 (Russia, China, US, Britain, France, and Germany) on July 14, 2015, reached a conclusion over the text of the nuclear deal.
The accord took effect in January 2016 and was supposed to terminate all nuclear-related sanctions against Iran all at once, but its implementation was hampered by the US policies and its eventual withdrawal from the deal.
On May 8, 2018, US President Donald Trump pulled his country out of the nuclear accord.
Following the US withdrawal, Iran and the remaining parties launched talks to save the deal.
However, the EU's failure of ensure Iran's economic interests forced Tehran to stop honoring certain commitments, including an unlimited rise in the stockpile of enriched uranium.