Zarif Invites All Regional Nations to Join Iran's 'Hope' Initiative
September, 26, 2019 - 15:57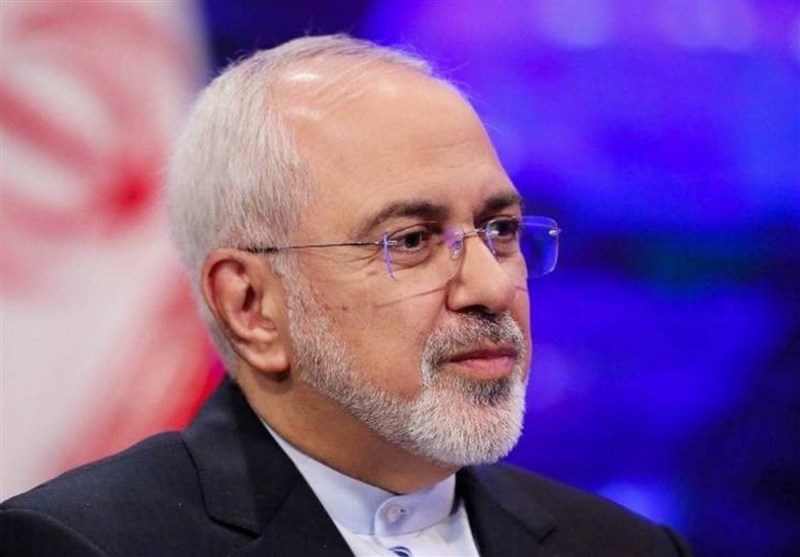 TEHRAN (Tasnim) – Iranian Foreign Minister Mohammad Javad Zarif highlighted different aspects of the country's regional peace initiative known as 'Hormuz Peace Endeavor' and called on all regional nations to join it to ensure security in the Persian Gulf.
"At the #UNSC, I explained what Hormuz Peace Endeavor, or #HOPE, that President @HassanRouhani outlined in #UNGA2019 entails: Dialogue, Confidence-building, Freedom of navigation, Energy security, Non-Aggression, Non-intervention. We invite ALL regional states to join us for #HOPE," Zarif said on his Twitter account on Thursday.
Earlier, in remarks at a United Nations Security Council meeting titled UN Cooperation with Regional Organizations on Wednesday, Zarif underlined the need for regional cooperation to ensure security in the Persian Gulf, calling on the countries in the region to join the HOPE initiative to that effect.
Iranian President Hassan Rouhani presented the initiative while delivering a speech at the UN General Assembly on Wednesday and invited all regional countries to participate in it.
"The initiative is based on the fact that all regional countries are duty-bound to ensure peace, stability and prosperity in the region. Together with the international community, they have common interests in maintaining freedom of navigation and energy transfer," Zarif said.
These regional efforts are necessary to prevent war, conflict, violence, extremism, terrorism and sectarian tensions, he added.
The top Iranian diplomat said that Tehran's proposal is aimed at enhancing solidarity, mutual understanding as well as peaceful and friendly relations between countries in the region in order to guarantee the territorial integrity and political independence of regional states.
Boosting cooperation in uprooting terrorism, extremism and sectarian tensions as well as ensuring energy security, freedom of shipping and free flow of oil are among the objectives of the initiative, he said.
"Regional cooperation in countering terrorism is essential, especially in regions such as the Middle East and Afghanistan, where terrorist groups are more active than anywhere else," said Zarif.
Iran's initiative comes as the US has been trying to persuade its allies into a maritime coalition purportedly seeking to boost security in the Persian Gulf, after it blamed Tehran for two separate attacks on oil tankers in the Gulf of Oman in May and June, without providing any credible evidence to back up the allegation, which Iran has categorically rejected.
Tehran has repeatedly said outsiders not only cannot safeguard the region, but will fuel tensions there. Iran believes it is the countries of the very region which can ensure regional peace.
Last month, Rouhani said measures taken by some extra-regional countries, especially the United States, in the Persian Gulf region only serve to render the region's problems more complicated and make it appear less secure in the eyes of the world.