Tehran's Message to Taliban: Iran's Border Must Remain Calm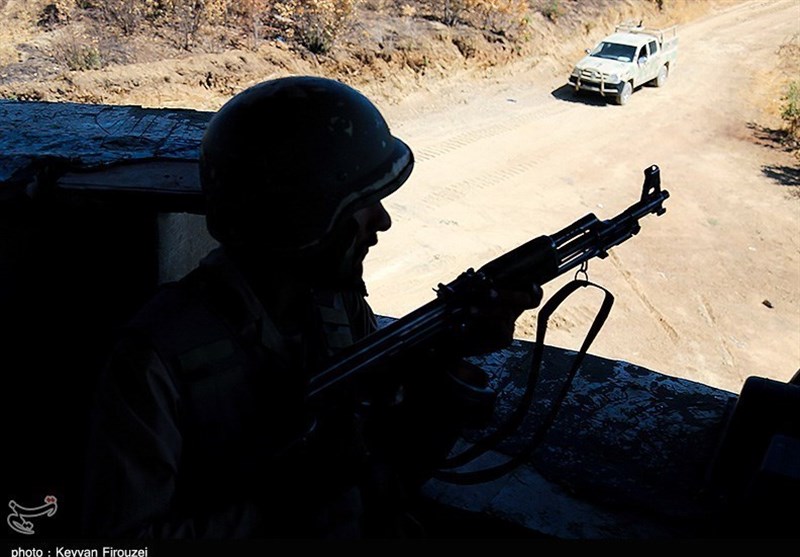 TEHRAN (Tasnim) – The spokesperson for the Iranian Foreign Ministry said the country has sent the message that its frontiers must remain calm and secure in the wake of the insurgency of the Taliban who have taken control of many areas in Afghanistan.
Asked about the circumstances along Iran's common border with Afghanistan following the Taliban's insurgency, Foreign Ministry Spokesperson Saeed Khatibzadeh said at a press conference on Monday, "There have been occasional developments at our borders, but the borders have been calm during this period with the efforts of the border guards and the courageous Army forces. We have tried to send the message that Iran's borders must remain calm."
On the prospect of the presence of the Taliban in the Afghan peace talks, the spokesman said, "The Taliban are part of the future of Afghanistan. We have said that we are committed to facilitating these negotiations, and everybody's voice should be heard."
Khatibzadeh pointed to the 'Tehran Peace Initiative', saying Iran is still prepared to pave the way for intra-Afghan dialogue for the formation of an inclusive government involving all groups in Afghanistan.
He further stressed the need for negotiations among the neighbors of Afghanistan, urging that they should coordinate efforts to handle the humanitarian issues concerning the Afghan people displaced by the war, prevent extremist groups from violating the Afghan territories, and help end the war, bloodshed and fratricide in Afghanistan.
Last month, the Ministry of Foreign Affairs of Iran played host to a round of intra-Afghan negotiations involving representatives of the Kabul government and the Taliban.
The security situation in Afghanistan has been deteriorating in recent months as the US forces have been withdrawing from the country.
The Taliban have been overrunning Afghanistan's districts in rapid succession, many of them in the north of the country, which is dominated by Afghanistan's minorities. The north is the traditional stronghold of many former mujahedeen leaders who have been a dominant force in Afghanistan since driving the Taliban from power in 2001.
The Kabul government has launched a "national mobilization" in response, arming local volunteers and resurrecting militia groups to take on the Taliban.