World Powers Eager to Obtain Iran's Military Achievements: Top General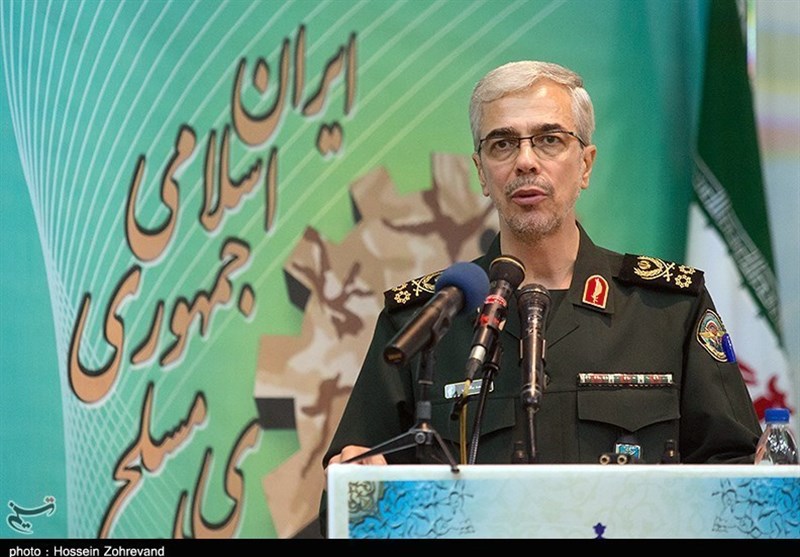 TEHRAN (Tasnim) – Iran has reached such a high level of expertise in the defense industry that major world powers are willing to acquire its achievements, Chief of Staff of the Iranian Armed Forces Major General Mohammad Hossein Baqeri said.
In a message congratulating the defense minister on the National Defense Industry Day, Major General Baqeri said the local defense industry has made remarkable progress under the pressure of sanctions and threats from regional and extra-regional enemies.
The top general said Iran's numerous achievements and products, including modern, smart and effectual military systems used by the ground, naval, aerial, aerospace, missile, drone and cyber defense units, have elevated the components of the country's power and strengthened its deterrent power.
Not only have such military advances deterred the enemies from making any miscalculation in dealing with Iran, but they have also made major world powers look for obtaining the Islamic Republic's defense industry achievements, he added.
The commander also pointed to the future threats, calling on the Defense Ministry to proceed with the processes for self-sufficiency in all fields and enhance the country's defense and military power by indigenizing the technologies and taking advantage of the incredible human sources.
Stressing the need for cooperation with the young talents in knowledge-based companies and for stepping up defense diplomacy in order to make headways in the modern and emerging military spheres, the senior general said the country's defense doctrine and strategies are designed to ensure its goals and national interests beyond the boundaries.
Iranian officials have repeatedly underscored that the country will not hesitate to strengthen its military capabilities, including its missile power, which are entirely meant for defense, and that Iran's defense capabilities will be never subject to negotiations.
In February 2018, Leader of the Islamic Revolution Ayatollah Seyed Ali Khamenei called for efforts to maintain and boost Iran's defense capabilities, hitting back at the enemies for disputing the country's missile program.