No Need for IAEA Permission for Construction in Parchin Site: Iran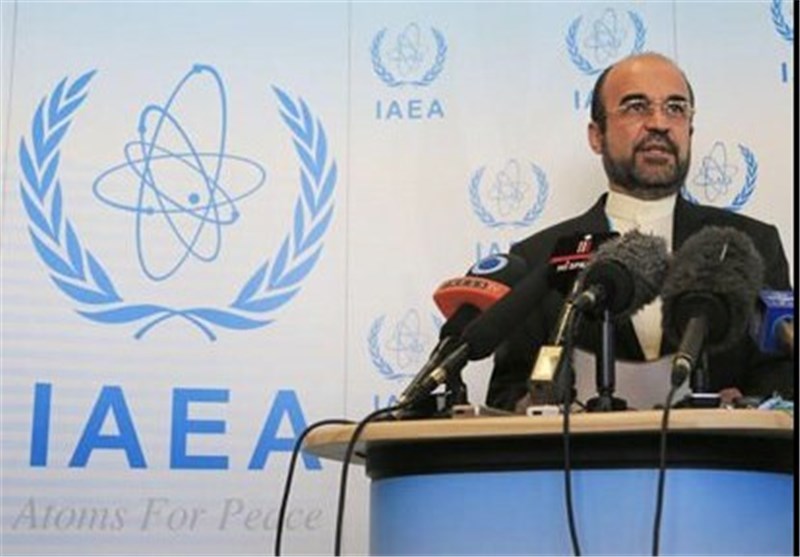 TEHRAN (Tasnim) – Iranian Ambassador to the International Atomic Energy Agency Reza Najafi lashed out at the IAEA for raising "worn-out" allegations about Iran's Parchin military site, saying construction in the site is Tehran's right.
A fresh confidential IAEA report on Iran issued on Thursday said that since the agency's previous report (in May), "at a particular location at the Parchin site, the agency has continued to observe, through satellite imagery, the presence of vehicles, equipment, and probable construction materials. In addition, a small extension to an existing building" appeared to have been built.
Najafi on Thursday dismissed as "baseless" the so-called PMD (possible military dimensions) accusations against Iran, saying that such "worn-out" allegations add nothing to previous groundless charges and just make this part of the report "useless".
He further dismissed as "ridiculous" the claims of annexing a small part to an existing building, stressing that the IAEA has nothing to do with the constructions.
"Iran has no need to get permission from the (International Atomic Energy) Agency for construction in its own sites," Najafi added.
In similar remarks, US State Department Spokesman John Kirby also noted that "it's important to remember that when you're talking about a site like Parchin, you're talking about a conventional military site, not a nuclear site. So there wouldn't be any IAEA or other restrictions on new construction at that site were they to occur."
The fresh IAEA report, at the same time, confirmed Iran's compliance with its commitments regarding its nuclear program.
The IAEA said in the report that Iran has maintained its level of uranium enrichment, nuclear research and development and other activity in line with its declarations to the UN nuclear monitoring body.
Back on July 14, Iran and the IAEA signed a roadmap to clarify the outstanding past and present issues regarding Tehran's nuclear program. According to the document, the IAEA will review the information given by Iran by September 15, 2015, and will submit to Iran questions on any possible ambiguities regarding such information.