Iran's IRGC Providing Advisory Assistance for Iraq's Air Force, Commander Says
September, 20, 2017 - 16:02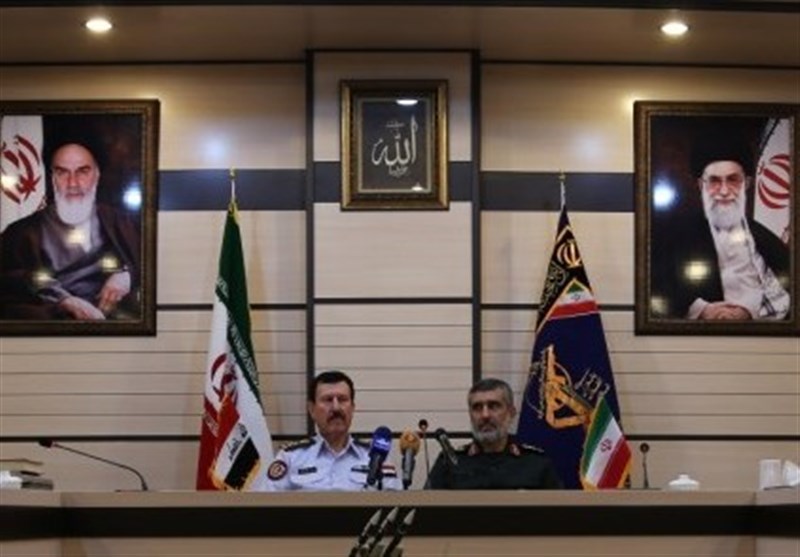 TEHRAN (Tasnim) – Commander of the Islamic Revolution Guards Corps Aerospace Force Brigadier General Amir Ali Hajizadeh announced that the force is providing Iraq's Air Force with advisory assistance at the request of the Arab country.
Speaking at a meeting with Iraq's Air Force Commander General Anwar Hamad Amin in Tehran on Wednesday, Brigadier General Hajizadeh offered congratulations over the Iraqi forces' recent victories against Daesh (ISIS or ISIL) terrorist group and said after the emergence of Daesh in Iraq, military cooperation between Tehran and Baghdad entered a new phase.
"From the first days of Daesh's invasion of Iraq, the IRGC Aerospace Force has been siding with the Iraqi Air Force in its fight against terrorists through providing advisory assistance and technical and educational support," he noted.
The close cooperation between the two sides has been continuing as "Takfiri terrorism is taking its last breaths in Iraq," the commander added.
Iraq has been facing the growing threat of terrorism, mainly posed by the Daesh terrorist group.
Daesh militants made swift advances in much of northern and western Iraq over the summer of 2014, after capturing large swaths of northern Syria.
However, a combination of concentrated attacks by the Iraqi military and the volunteer forces, who rushed to take arms after top Iraqi cleric Ayatollah Ali al-Sistani issued a fatwa calling for fight against the militants, have blunted the edge of Daesh offensive.
Amid tensions in Iraq, Iran is known as the first country to help the Arab country and has always voiced support for Iraq's solidarity and prosperity.