Tillerson's Firing Signals US Potential Withdrawal from JCPOA: Report
TEHRAN (Tasnim) – US President Donald Trump's sacking of his top diplomat, Rex Tillerson, signals America's likely withdrawal from the 2015 nuclear deal between Tehran and world powers.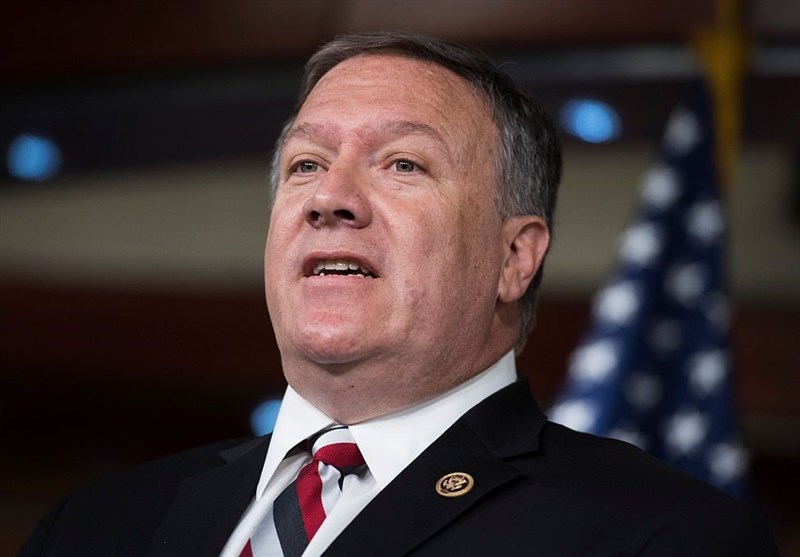 By picking CIA Director Mike Pompeo, an avowed Iran hawk, to succeed Tillerson as secretary of state, Trump sent a clear message that Washington was hardening its stance as a May 12 deadline approaches for the possible re-imposition of US sanctions, according to a recent report by Foreign Policy.
Talking to reporters Tuesday about his decision, Trump cited his disagreement with Tillerson over the Iran nuclear agreement as an example of how the outgoing secretary of state had "a different mindset" than his own.
"When you look at the Iran deal, I think it's terrible. I guess he thought it was okay…. So we were not really thinking the same," Trump said before departing for California.
In recent weeks, Tillerson's deputies have worked to hammer out an arrangement with European allies that could preserve the deal while addressing Trump's concerns about its alleged shortcomings.
"I think it spells trouble for the nuclear deal," said Colin Kahl, who served as the national security advisor to former Vice President Joe Biden.
While Tillerson often found himself on the losing side of many issues at the White House, he was a voice of caution and "he did appear to have some impact in delaying Trump dumping the Iran deal," Kahl said.
The next round of talks among the United States and diplomats from the United Kingdom, France, and Germany aimed at salvaging the agreement is due to go ahead as planned in Berlin this week, officials say.
And a meeting of all the signatories to the Iran deal, which includes the UK, France, Germany, Russia, China, Iran, and the United States, is scheduled for Friday in Vienna.
Despite Trump's abrupt firing of Tillerson, the outgoing secretary of state's top aide, Brian Hook, will attend the meetings in Europe, a State Department spokesperson said. Hook was an influential figure on Tillerson's staff and it's unlikely he will stay on under Pompeo.
Trump's January ultimatum set May 12 as the next key deadline, when he will have to decide whether to re-impose a slew of US sanctions that were lifted as part of the nuclear deal, also known as the Joint Comprehensive Plan of Action (JCPOA).
Critics of the nuclear agreement welcomed Tillerson's departure.
"The selection of Mike Pompeo at State should remove any doubt about the president's intentions," said Mark Dubowitz, chief executive of the Foundation for Defense of Democracies.
"Two months to go and President Trump will snap back the most powerful economic sanctions against Iran unless there's a real not a fictional fix to the Iran nuclear deal."
In Washington, Democrats in Congress and retired diplomats voiced concern that the collapse of the Iran deal could undermine high-stakes talks planned for May between Trump and North Korea's leader, Kim Jong Un, by calling into question if Washington would stand by its international commitments.
"The North Koreans will wonder about whether one can have credible negotiations with the United States," said a former senior US official.
US military commanders and intelligence officers mostly view the Iran deal, as a useful check on Tehran's nuclear program.
If the deal unravels and Iran concludes it has no economic incentive to hold back on its nuclear work, then Tehran could expel UN inspectors and head down a fast track to building nuclear weapons — possibly in a matter of months.
The head of US Central Command, US Army Gen. Joseph Votel, who oversees American forces in the Middle East, warned lawmakers on Tuesday about the consequences of the agreement unraveling.
Iran and the Group 5+1 (Russia, China, the US, Britain, France, and Germany) reached the 159-page nuclear agreement in July 2015 and implemented it in January 2016.
Since the historic deal was signed in Vienna, the IAEA has repeatedly confirmed Iran's compliance with its commitments under the JCPOA, but some other parties, especially the US, have failed to live up to their undertakings.