Iranian Submarines, Navy Copters Fire New Torpedoes in Drill
January, 01, 2023 - 14:09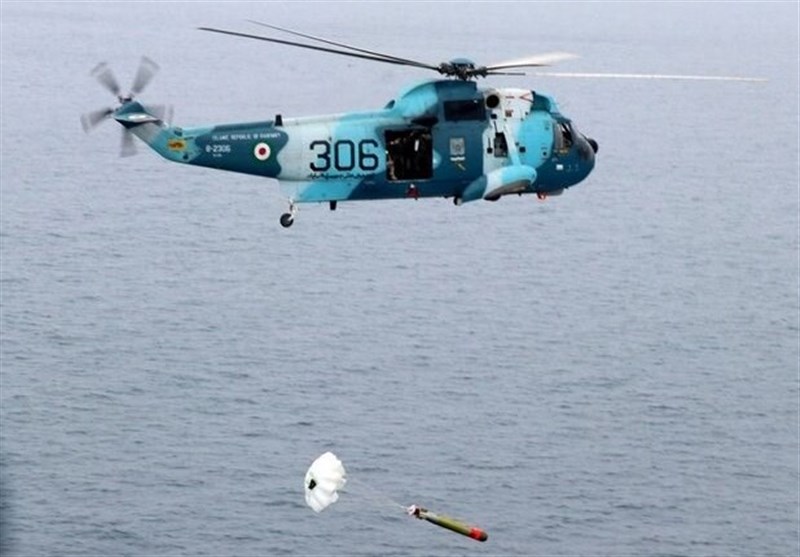 TEHRAN (Tasnim) – The Iranian Navy's submarines and helicopters annihilated underwater targets by firing advanced homegrown torpedoes during a large-scale war game underway in the country's southeastern waters.
On the third day of the Zolfaqar 1401 drill, held in an area stretching from the eastern part of the Strait of Hormuz to the northern tip of the Indian Ocean, the Iranian Navy's Tareq submarine fired a homegrown torpedo, named Miad, for the first time.
In another operation, the Fateh and Qadir submarines detonated targets in the Sea of Oman and the northern parts of the Indian Ocean with Valfajr-2 torpedoes.
A SH-3D helicopter of the Navy also dropped the Mark 46 torpedo and successfully destroyed the hypothetical enemy's positions.
In another operation, the Army's Air Defense units employed the Talash missile system to down a drone over international waters at a distance of 150 kilometers and at an altitude of 25,000 feet, which had been flown to simulate a hostile attack on sensitive sites at Iran's southern coastal city of Jask.
Talash is a mid-range air defense missile system that can hit high-altitude targets, including fighter jets, bombers, helicopters and drones, with Sayyad-3 missiles.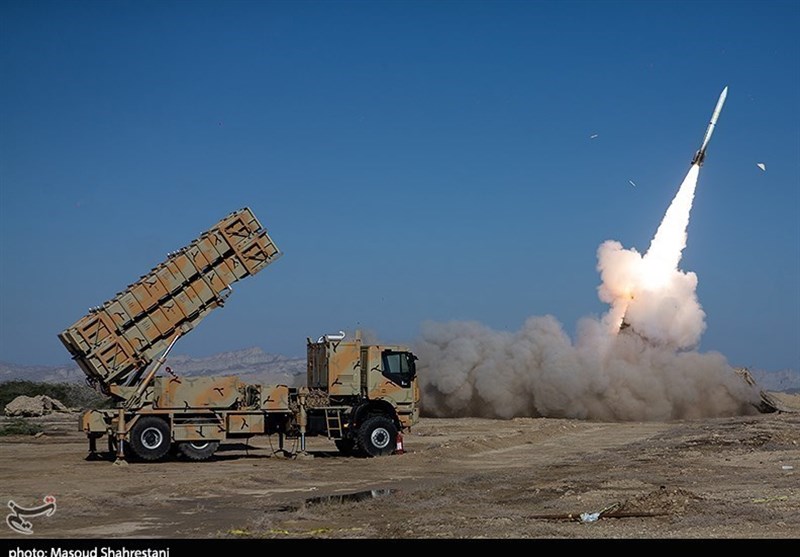 The infantry and armored units as well as mechanized regiments of the Army's Ground Force, air defense systems, subsurface, surface and flying vessels and rangers of the Navy have taken part in the war game.
The drill is aimed at improving planning skills, conducting, directing and evaluating joint operations and synergizing the defense power of the Army's four main divisions.